Briggs And Stratton Service Kit For V Twin Vanguard 12.5-21 HP Engines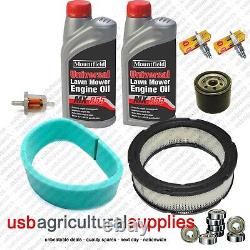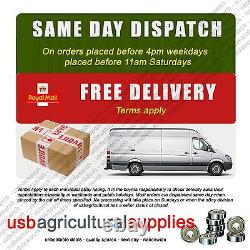 VANGUARD ENGINE SERVICE / TUNE UP KIT. FOUND IN COUNTAX, WESTWOOD, MURRAY, TORO, CUB CADET. JOHN DEERE, LAWNFLITE, MTD ETC ETC. 2x 1 LITRE QUALITY SAE ENGINE OIL. MOUNFIELD or MAKITA or MULTI-SPEC. (Note: Your engine may use less so check when refilling). 2x NGK BCPR6ES SPARK PLUGS. FOR BEST SAVINGS AND ALL IMPORTANT ENGINE PROTECTION. ROUTINE OIL AND FILTER CHANGES PROTECT ENGINES THE BEST!
SUITS: VANGUARD ENGINES 12.5 - 21 HP ENGINES. THESE ARE A GREAT PRICE!