Sit On Mower 656cc Twin Briggs & Stratton 42 Cut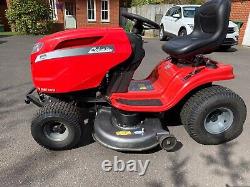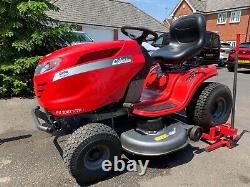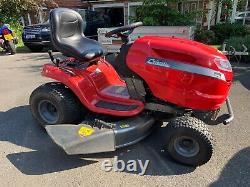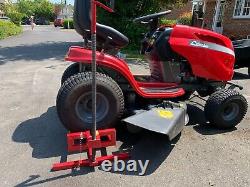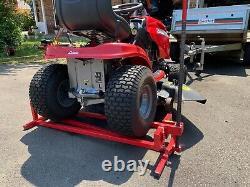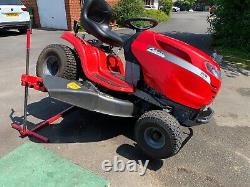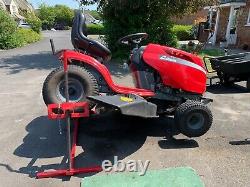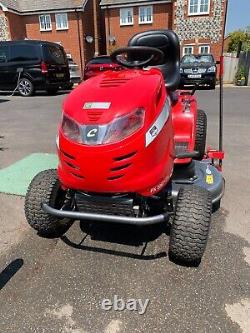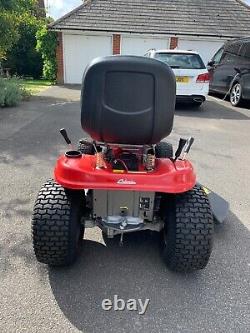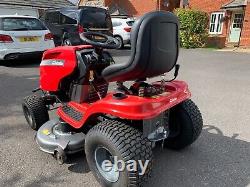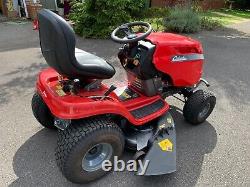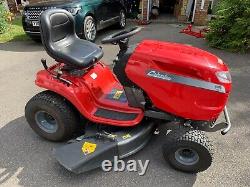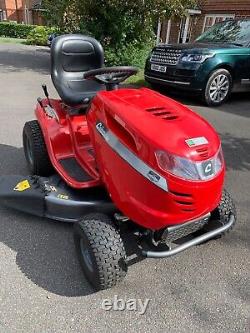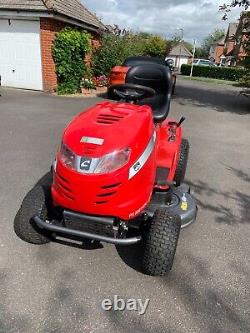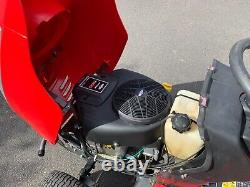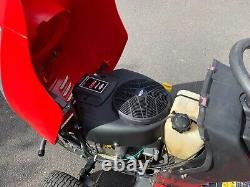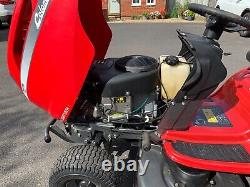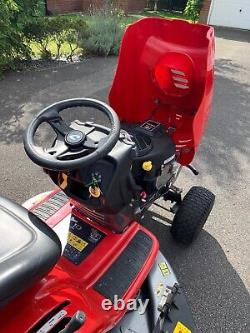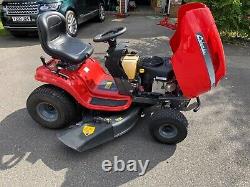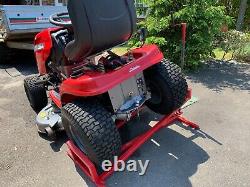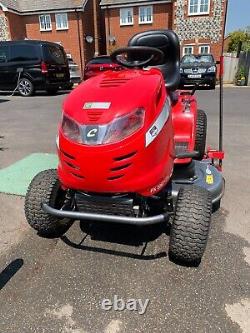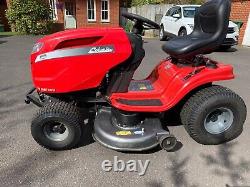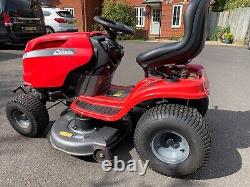 Welcome to my much loved sit on mower tractor. The brand name is Colombia which is really a MTD built in Germany.
The closest I can find to this model here in England is the MTD Lawnflite LG200H. It was used to cut our lawn during the summer vacations in France. My favourite job as it has a cup holder and being in France not for tea but mostly for wine! I had hoped to keep it thinking that I might have a property some day, that needed a sit on mower.
That now looks less likely so, with a heavy heart it is up for sale. About 6 weeks I bought it out of storage, charged up the battery, added petrol and oil, put the key in and it started almost immediately (well just as soon as the fuel got through).
I took it for a test spin and checked it over using the jack seen in some of the photos (this is going with the tractor and it is very useful). The only thing I found was that one of the springs on the deck was a little rusty so I dropped the deck to investigate (quite easy to do) and decided to replace both springs just in case. Parts are readily available from Revill Mowers Ltd and the one part they didn't have in stock they sourced from the manufacturers in Germany. So its ready to go.
Collection only from South of Maidstone Kent. Cash or bank transfer please. About the Colombia PX 20BT 107H Lawn Tractor. This tractor offers both side discharge and mulching so performs just as well on paddocks and log grass areas as it does on more formal lawns. Beneath the bonnet is a high powered, twin cylinder 656cc Briggs & Stratton engine with overhead valves resulting in lower fuel costs.
The electric key ignition makes starting a breeze, whilst the hydrostatic transmission, like that of an automatic car, allows smooth and precise manoeuvring. This lawn tractor is equipped with a wide 107cm (42) deck which provides rapid coverage of expansive areas. The 5 position cutting height allows you to set it between 30mm and 95mm.
It has manual height adjustment and manual blade engagement. It also has a tight turning radius of 46cm (18). The following is what I found on-line in France and have translated..................
The efficient lawn tractor has a cutting width of 107cm/ 42 inch with a high-performance Briggs & Stratton Twin petrol engine. Features hydrostatic transmission that ensures for smooth and accurate working.
Without the need to operate the clutch or shift gear, you can leave both hands on the steering wheel, increasing the ease-of-use. Mowing in tight spaces such as bushes, flower beds and borders is easier than ever with the exceptionally tight turning radius of 46 cm/ 18 inches. It is also integral to note that there is a step-through frame that increases the safety of the user, ensuring effortless mounting and dismounting.
Cutting Width: 42 inches / 107 cm. Engine: Briggs & Stratton Twin 656cc. Rated Power 22.3 HP. Fuel capacity: 3.8 ltr.
Wheels (f/r): 15 inch x 6 inch/ 20 inch x 8 inch. Cutting height: 5 positions, 30 - 95 mm.
Turning radius: 46 cm/ 18 inches. Dimensions (L x W x H): 170 cm X 115 cm X 100 cm.